Up Coming Events
Performing at the Leadership Awards function by Scool Star, New Delhi .
Rohan was selected for being an excellent instrumentalist playing Daitonic Harmonica. On 24 jan 2019 at Imprerial Hotel, Rohan performed in front of an esteemed group of 100 topmost schools leaders in the country across North of India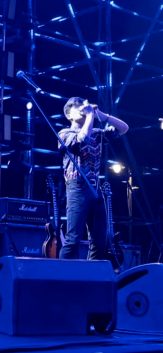 Asia biggest Blues Festival
Feb 9th and 10th
Rohan is performing at The Mahindra Blues Festival 2019 in Mumbai. He is playing on both the days Feb 9th and 10th.
Asia biggest Blues Festival has an incredible line-up of acclaimed international artists at the iconic Mehboob Studio.
Blues experts like
Beth Hart-the ultimate female rock star." The Grammy nominated singer/songwriter
Charlie Musselwhite- playing Harmonica for last Fifty years . He has won 35 Blues Music Awards, has been nominated 12 times for the Grammy Awards
Sugaray Rayford-American electric blues singer and songwriter, who has recently marked a big hit with his fourth album "The World That We Live In."
Brandon Santini-Blues blasts Award nominee, Memphis vocalist and harmonica player, Brandon Santini is a true dedicator of tradition blues with a modern colourful style of playing.
Arinjoy Trio - last years winner of Blues Band Hunt representing the Indian act.
Rohan Singhal- especially given 15 mins to perform on both the days.
13 October 2018
Workshop and Evening Jamming session with the Harmonica Master Mr. Brendan Power
Indore India
31st October 2018 to 4 th November 2018
Harmonica Masters Workshop 2018 with Mr. Joe Filisko
Trossingen - Germany